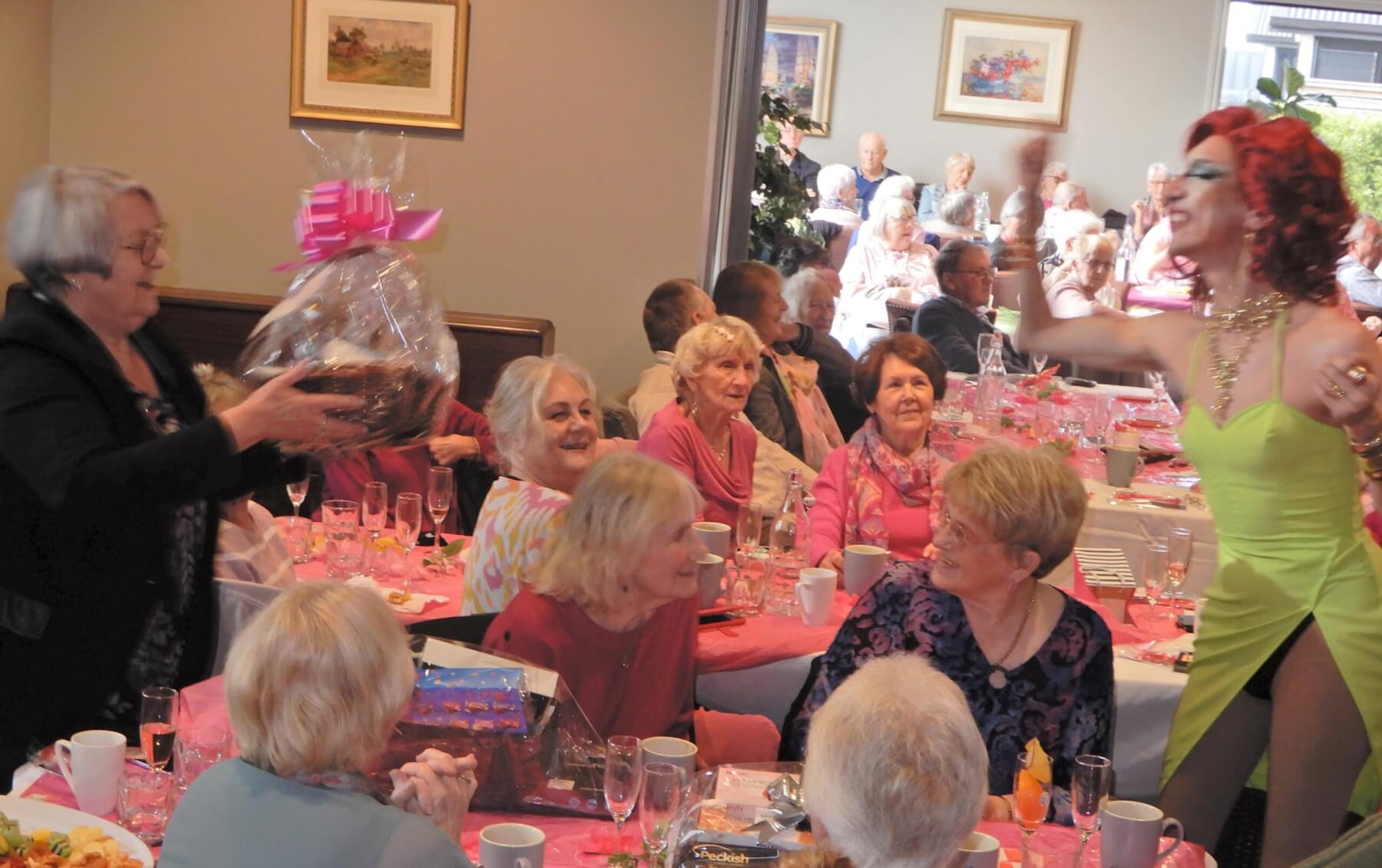 Amazing generosity from Cambridge retailers led to a great "Pink Ribbon" breakfast at Cambridge Oaks Lifestyle Village last Friday involving about a hundred people including "Oaks residents friends and family members.
A month ago several of us canvassed every local shop seeking something for a raffle prize. We knew times are not easy in retail, but were astonished to come away with raffle prizes collectively worth thousands of dollars – vases, food and restaurant vouchers, plants, cosmetics, petrol, supermarket packs, and many more. These were all bundled into gift packs and raffled among our residents.
The Cambridge Oaks Craft group also contributed a stunning hand made quilt – in pink, of course. And some of our residents made donations of goods to raffle.
In true "Oaks" style the residents were well entertained, starting with our own Patrick Clarke on the guitar, followed by a pair of musically-inclined drag queens (not from our Village!) Resident Val Evans acted as MC and ran the mammoth raffle draw.
Pink Ribbon Day is a popular charity among older citizens. Nearly everyone has a family member or friend who has had a journey with cancer.
Thank you to the local retailers who supported us and also to our residents who came along.  The Breast Cancer Foundation will be receive over $4000 from your generosity – not bad from a small village!
Lyn Smolenski organised the event on behalf of the village.