It would be unfair to suggest that October's frost which claimed over 90 per cent of Monavale Organic Blueberries' crop turned the owners to drink.
But in a way it did.
Faced with a dire season and just a tiny fraction of their usual production, Monavale has used some of the surviving fruit to produce a gin.
The gin's name – Blue 2022 – refers as much to the fruit as the mood at the orchard after the October 7 frost which saw ground temperatures fall to minus five degrees.
It's hoped to produce about 2000 bottles of Blue 2022 – but it's hardly a mass production line. Blue is produced in batches of eight bottles.
The News caught up with orchard manager Oliver de Groot this week for a review of how the company had responded to the disastrous crop loss.
In October he suggested 90 per cent of the crop was lost in the coldest day the area had experienced in half a century. It was worse – about 95 per cent was claimed.
Monavale took a giant hit – and so did other producers around the country.
"It's a strange feeling," he says. "From January to March we usually harvest five tonnes of berries a day. This year the total will be about 100 kilograms."
The cost of insuring against such an event was prohibitive – effectively more than the profit from the sale of the fruit.
The orchard also usually provides work for 100 people at this time of year.
Some fruit is not worth picking because bushes normally laden with berries might have just 10 worth picking.
Early fruiting varieties escaped the worst of the frost and there was some picking before Christmas, but not much now. De Groot is considering a holiday at a time when he is usually at his busiest.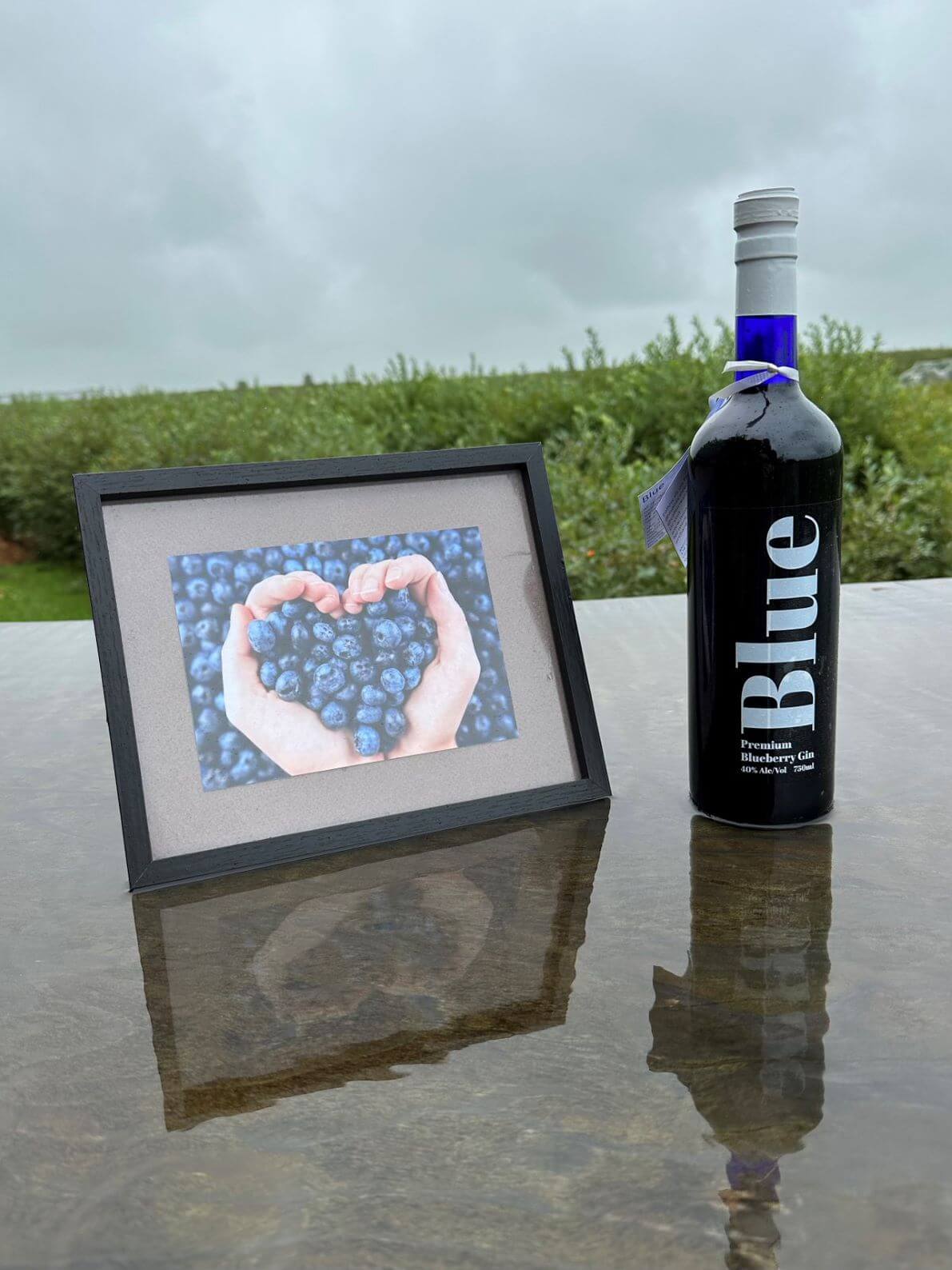 Monavale has also kept up an appearance at markets in Waipā – it was at the Cambridge Farmers Market earlier this month selling grade one and two berries.
The orchard, established in 1985, has 45 varieties of blueberries and beyond its staple market, secondary products include frozen berries, jams, cheeses, chutneys, salad dressings and ice cream.
It has struggled to maintain supply lines to its usual customers, and the next wave of berries will not be ready until the end of the year. In preparation for that, early pruning has already started.
Monavale also has its own café –  Irresistiblue – where the secondary products are also sold.
Blue is by no means the first step into the alcohol market for the Monavale team. Oliver's father Marco has experience in producing wines and liqueurs.