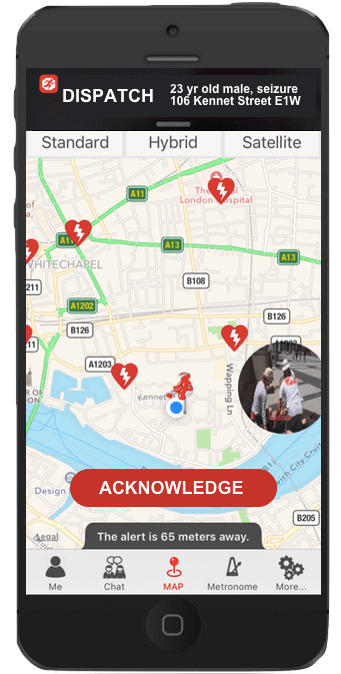 An app which alerts people with CPR training to emergencies helped save the life of a woman in Cambridge.
Off-duty emergency medical technician Nichola Higgins was walking her dog when the Good Sam app she downloaded a week earlier went off, Newshub's Karen Rutherford reported.
It directed her to the home of Chinnell Tihore who was having a cardiac arrest.
"I just opened it up and saw she was literally around the corner from me, so I jumped in my car and raced around there. Her friend was a bit shocked when I walked in," Higgins said.
The 35-year-old St John officer said she "scooted him out of the way and proceeded to do what I was trained to do".
Cambridge fire and ambulance crews arrived soon after to offer backup, Higgins insisted it was a "team effort".
"Essentially she looked dead, which is scary. Her poor son was there absolutely beside himself, which was heart-breaking. I was devastated I didn't get to console him at the time," Higgins said.
Hato Hone St John told Newshub anyone with the skills to perform CPR or use a defibrillator can sign up for free for the Good Sam app. Using GPS, emergency services use it to ping responders within a kilometre of a suspected cardiac arrest no matter where they are in the world.
Ten thousand New Zealand medical professionals, fire crews and members of the public use the app, but Hato Hone St John would love it to be more.
Cardiac arrests are one of the leading causes of death in New Zealand. On average 2000 people a year suffer a cardiac arrest and statistics show only 25 survive the arrest itself.
"It doesn't cost you anything and it's voluntary, you don't have to attend [an incident] but if you do you could potentially save a life by starting those compressions," Higgins said
Tihore put up a social media post in an effort to find and thank Higgins – and the pair were reunited this week.
"She is like a hero to me, she did what any superhero would do and saved my life," she said.