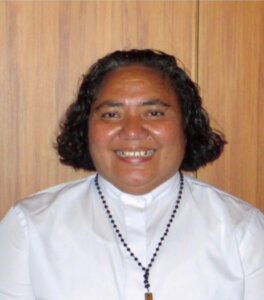 St. Paul's Union Parish
Warm greetings from the Trinity St. Paul's Union Parish of Cambridge. Isn't it lovely to see those wooden Christmas trees around down, stand beside Victoria Street, watch the Christmas parade last Sunday and listen to Christmas carols sung by different choirs at the Cambridge down hall? The spirit of Christmas existed here and now. Waipa District and Cambridge community had their chance to show their way of celebrating Christmas. The churches put up their individual symbols and showed their model on how Christmas meant for them. My question for you, how do you appreciate Christmas in your individual journey?  Is it just a celebration to enjoy, a time for yourself while off from work, an opportunity to catch up with friends and families, or go for holiday and other reasons? However, Mary the mother of Jesus, received the gift of Christmas and expressed it in these words, ", "Behold,
I am the handmaid of the Lord. May it be done to me according to your word." May you have a very merry Christmas.