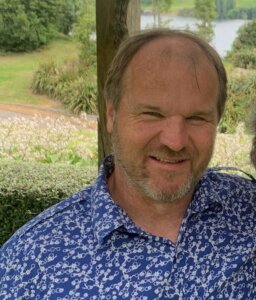 Lead Pastor, Raleigh St Christian Centre
On behalf of Raleigh St Christian Centre, we would like to wish everyone a lovely Christmas. The year has certainly been challenging for many even in our little piece of paradise here in Cambridge. In our various community programmes such as food rescue and youth work, we have increasingly seen people stretched and worried. We pray that if you are feeling weary that you will have a time of physical and mental refreshment over the summer.
As Christians we remember at this time the birth of our King, Jesus. As someone who experienced the reality of living on this earth Jesus came with an invitation to a disenchanted world: 'Come to me, all you who are weary and burdened, and I will give you rest. Take my yoke upon you and learn from me, for I am gentle and humble in heart, and you will find rest for your souls.'  In the beautiful carol O, Holy Night, we sing 'The thrill of hope, a weary world rejoices'. Jesus still offers this exhilarating promise to everyone who calls out to him. May you know this 'thrill of hope' found in the person of Jesus this festive season.