Charlotte Dominikovich is already a seasoned stage performer at 14 years old and is surprisingly calm about playing one of theatre's toughest roles.
She is the lead in Mary Poppins JR, the St Peter's School, Cambridge youth production which opens next week and runs over four days.
The biggest challenge the day student faces is she usually sings alto, and Mary Poppins is a soprano.
Two singing teachers have been helping her out.
Charlotte appears in every scene which would be daunting for any other performer but not the talented year nine student, says director Jaimy Goble.
There are 38 numbers in the one-hour show with 40 students involved both on and off stage. Mary Poppins JR is a one-act version of the standard show so many of the characters such as the magical nanny, Bert, his chimney sweep friends and the Banks family still appear.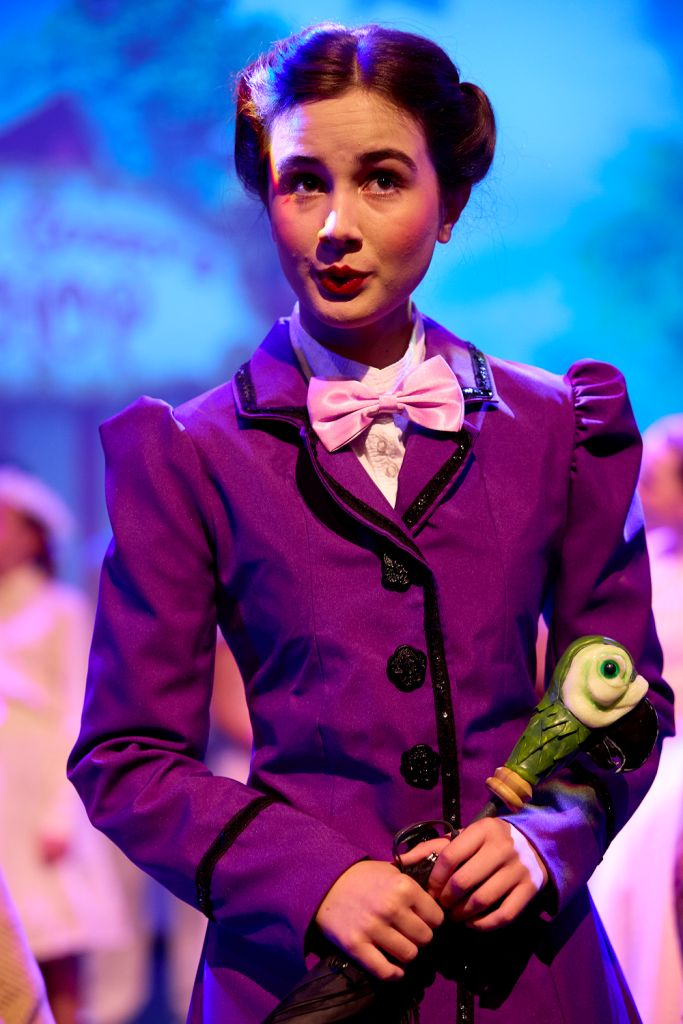 Old favourites like Practically Perfect, A Spoonful of Sugar, Feed the Birds, Let's Go Fly a Kite, Step in Time and the show-stopping Supercalifragilisticexpialidocious also feature.
"It's busy, it's full on," says Goble.
Charlotte was on holiday visiting her grandparents in Germany when auditions took place towards the end of term two.
"That made it even harder for her because she had to do a digital submission and then we asked her to do some scenes so when she was away, she was having to rehearse," said Goble.
Charlotte was living in Tauranga when in Year Six she had the leading role in The Greatest Gift. Two years ago, she was Tess Tyler in Camp Rock at St Peter's and then earlier this year was Lauren in School of Rock.
To look after her voice while rehearsing for the gruelling production, Charlotte drinks lots of tea – mostly black and sometimes peppermint – plus she does lots of vocal workouts.
In between preparing for her role, she is doing music theatre exams and plenty of schoolwork.
Her dream role would be Sharpay in High School Musical but parts in Wicked and Six also appeal. She has already been cast in the ensemble for Anastasia, the next school senior production.
"This will be Charlotte's last year to be involved in a youth production," said Goble, who is in her first year as Head of Drama at St Peter's. Before that she was at Mercury Bay Area School.
"It's been a very busy year and the performing arts calendar here is full and while that has been challenging, it's what I want to do so it's rewarding when you're doing the things that you love doing."
Mary Poppins JR opens with a matinee next Tuesday.